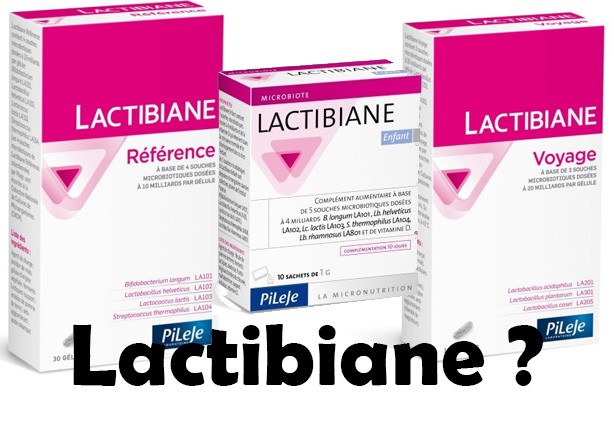 Founded in 1991 by Dr. Christian Leclerc, the PiLeJe laboratory is a pioneer in research and innovation on microbiota. With the Lactibiane range, the PiLeJe laboratory is committed alongside health professionals, guaranteeing personalized advice.
Lactibiane is a complete range adapted to the diversity of microbiota. Today, 15 specific complexes, based on very high quality microbiotic strains, are available. Each Lactibiane benefits from a tailor-made formula, developed according to strict quality criteria (choice of microbiotic strains, dosage, protection of ingredients, etc.). The role of the health professional is essential to assist you in choosing the most suitable solution. So now that you know that each lactibiane product is different, which one to choose?
It's very simple, it all depends on your needs. Pharmacy Orly, health professional advises you to benefit from tailor-made support. He will recommend the most suitable microbiotic solution for you.
Lactibiane Reference
Lactibiane reference is a food supplement which contributes to the reinforcement of the intestinal flora, to the reduction of intestinal disorders (bloating, feelings of discomfort, etc.) and to the regulation of transit (diarrhea, constipation).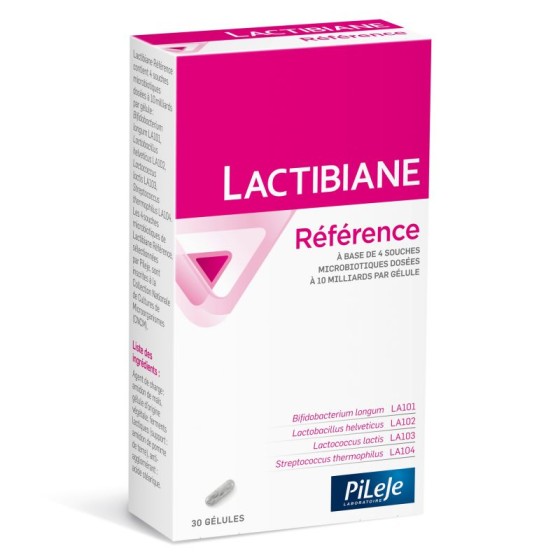 Lactibiane Reference contains four microbiotic strains dosed at 10 billion per capsule or sachet.
Lactibiane Immuno: the Immunity supplement
The first immunobiotic designed to support your immunity, dosed with 2 billion microbiotic strains per capsule. It combines vitamins C and D with two microbiotic strains. Vitamins C and D contribute to the proper functioning of the immune system.
It comes in two different strengths. One for adults, and the other for child.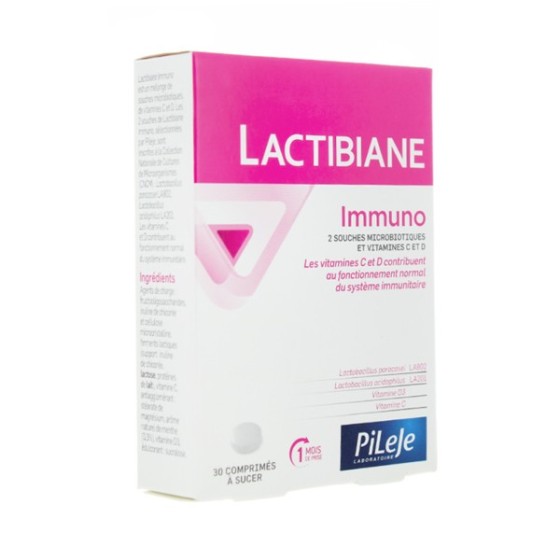 Immunity is the ability of the body to react quickly to all foreign substances. The immune response comprises two phases: innate immunity, for rapid intervention, and adaptive immunity, which intervenes more precisely depending on the nature and size of the intruder.
Lactibiane Reference
Lactibiane Cnd 10M is a food supplement, in capsule, based on 2 microbiotic strains dosed at 10 billion per capsule, indicated for treating recurrent intestinal or intimate mycoses.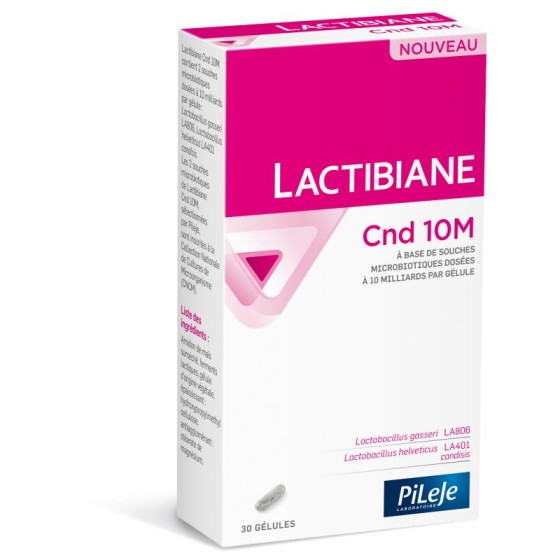 Questions / answers about Lactibiane products
When to take Lactibiane during the day?
It is best to take Lactibiane either in the morning on an empty stomach or 30 minutes before a main meal. This is to limit the residence time of the microbiotic strains in the stomach.
What is the difference between sachet, capsules, drops?
It is only about different galenics, that is to say their formatting. You can take the form that seems most convenient for you.